After many weeks of training, improving our fitness levels and after successfully completed the 'Ride the Night' Melbourne 2016, we put together another smaller team to attempt to the 'Fiona Elsey Cancer Research Institute' 40km off-road mountain ride.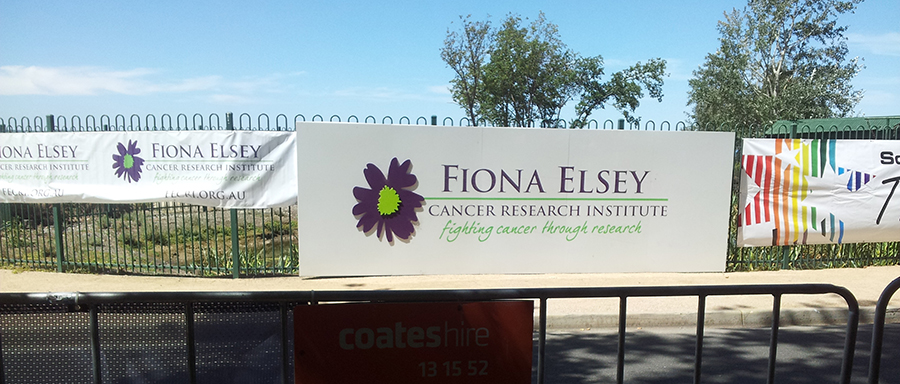 Opened in 1998, the Institute was inspired by Ballarat teenager Fiona Elsey who lost her fight with cancer in 1991. Today, the Institute is led by Director of Research, Professor George Kannourakis and is making enormous progress in unlocking the riddles of cancer, including a world-first trial into individualising chemotherapy treatments for patients.
The Fiona Elsey Cancer Research Institute relies on the generous support of the community to continue our operations. For over 20 years, we have worked hand in hand with our community and generous individuals who are passionate about fighting cancer through research. With your support, our research into more effective ways to diagnose and treat cancer can continue, creating better outcomes for those diagnosed along with their friends and families. Community based fundraising events are a wonderful way to raise funds whilst increasing awareness and understanding of the work of the Institute. Click here to learn more >
We arrived around 7am and completed the registration process prior to seeing off the 50km mountain riders and the 100km road riders. True to Ballarat's reputation, it was a chilly morning but the sunrise over Lake Wendouree was a beautiful site.
Riding 40Km's in the mountains was always going to be tough; and the course didn't let us down. See the map below for the course we took.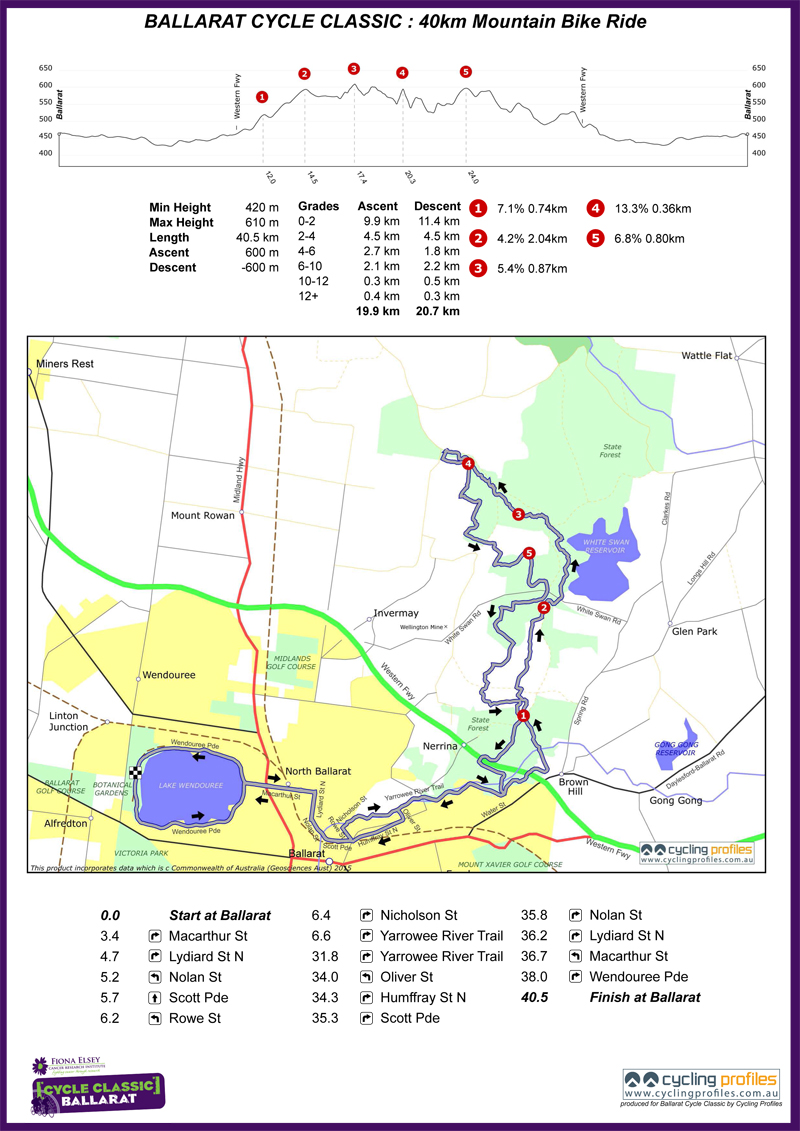 Targeting the intermediate rider with reasonably good skills and fitness, this option aims to maximise the amount of single track to provide a fun and rewarding experience. Building on the 'Mini', this option picks up some additional trails in and around White Swan Reservoir including enjoyable extended sections of single track. Some hills included of course, but with all the fun you'll have on the single track you will barely notice (well maybe you might notice one or two of the hills…). Again, well supported with 3 refreshments stops along the way.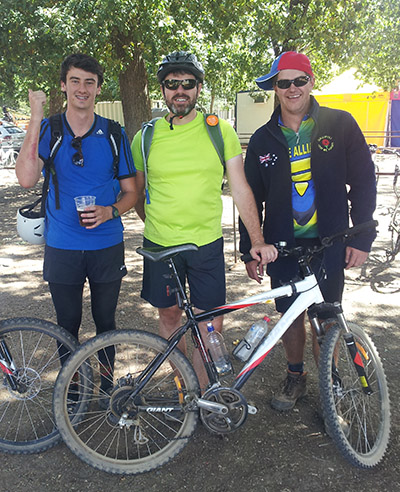 Done and dusty; we'll see you again next year!
If you'd like to generally keep up to date with our news and latest projects, you can subscribe to the RSS feed of these news articles, and you can also find us on Facebook, Twitter and Google+.
From the Team at Rhye Media